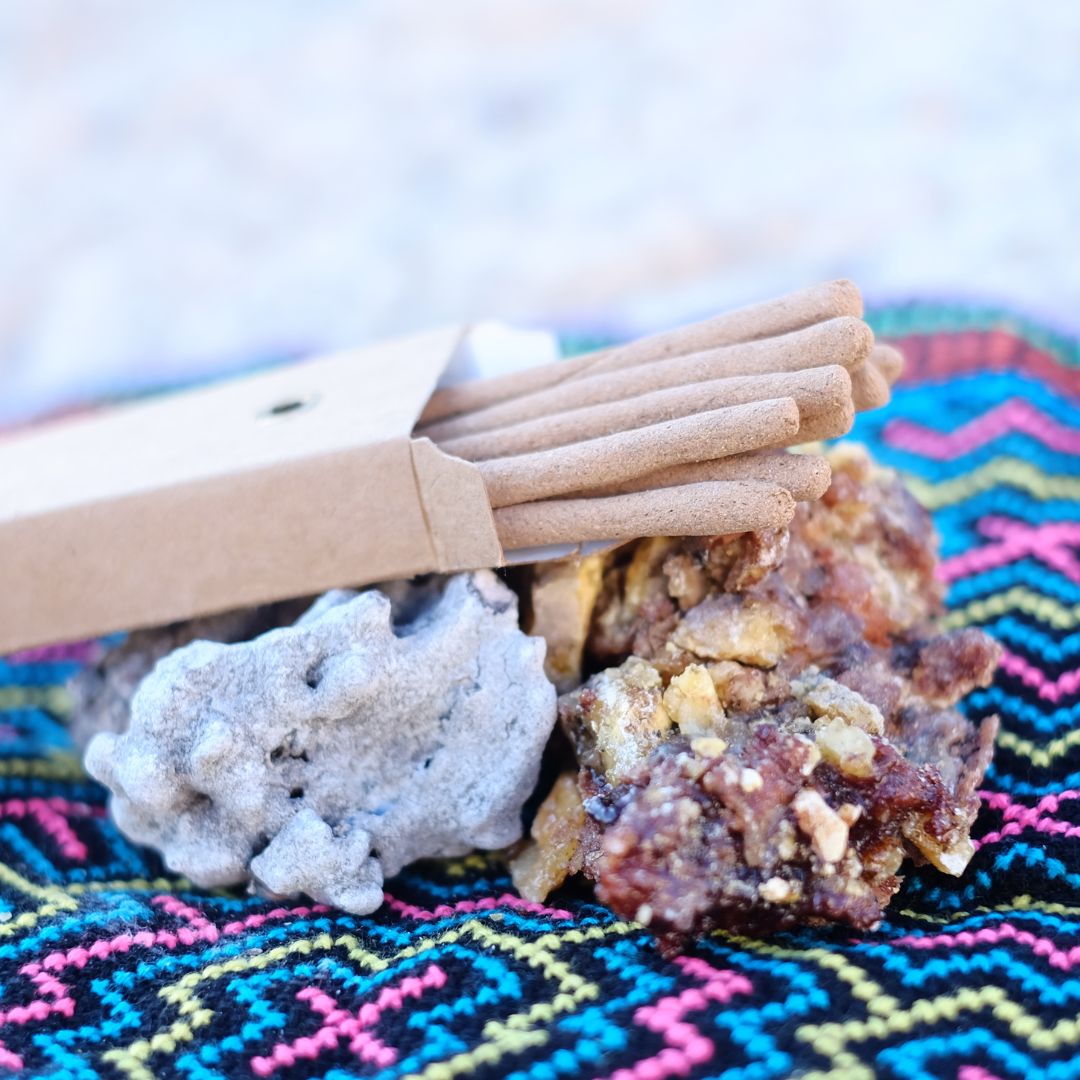 White Copal and Pine
Pick Up Available At Neot Hakikar 68
Usually ready in 24 hours
Neot Hakikar 68
Pick Up Available, usually ready in 24 hours
Neot Hakikar 68
D.N yam Hamelach
8690500 Neot Hakikar
Israel
0507207208
Our White Copal and Pine incense combines two very popular types of incense used in traditional spiritual practices. They are highly valued for their properties and qualities, which are believed to:
provide relaxation
purification for the surroundings
healing for the soul.
The Copal in this incense comes from Mexico. The resin has a bright, citrusy scent, and when burned is believed to have a powerful cleansing effect on the energy of a space, clearing away negative energies and promoting positivity and harmony.
The Pine has a fresh, woodsy scent, and is also believed to have protective and purifying properties, but it is also highly valued for its ability to provide healing for the soul.
The combination of the Copal and the Pine create a unique and pleasant aroma which;
brings purification
a sense of inner peace
soothing
positive atmosphere.