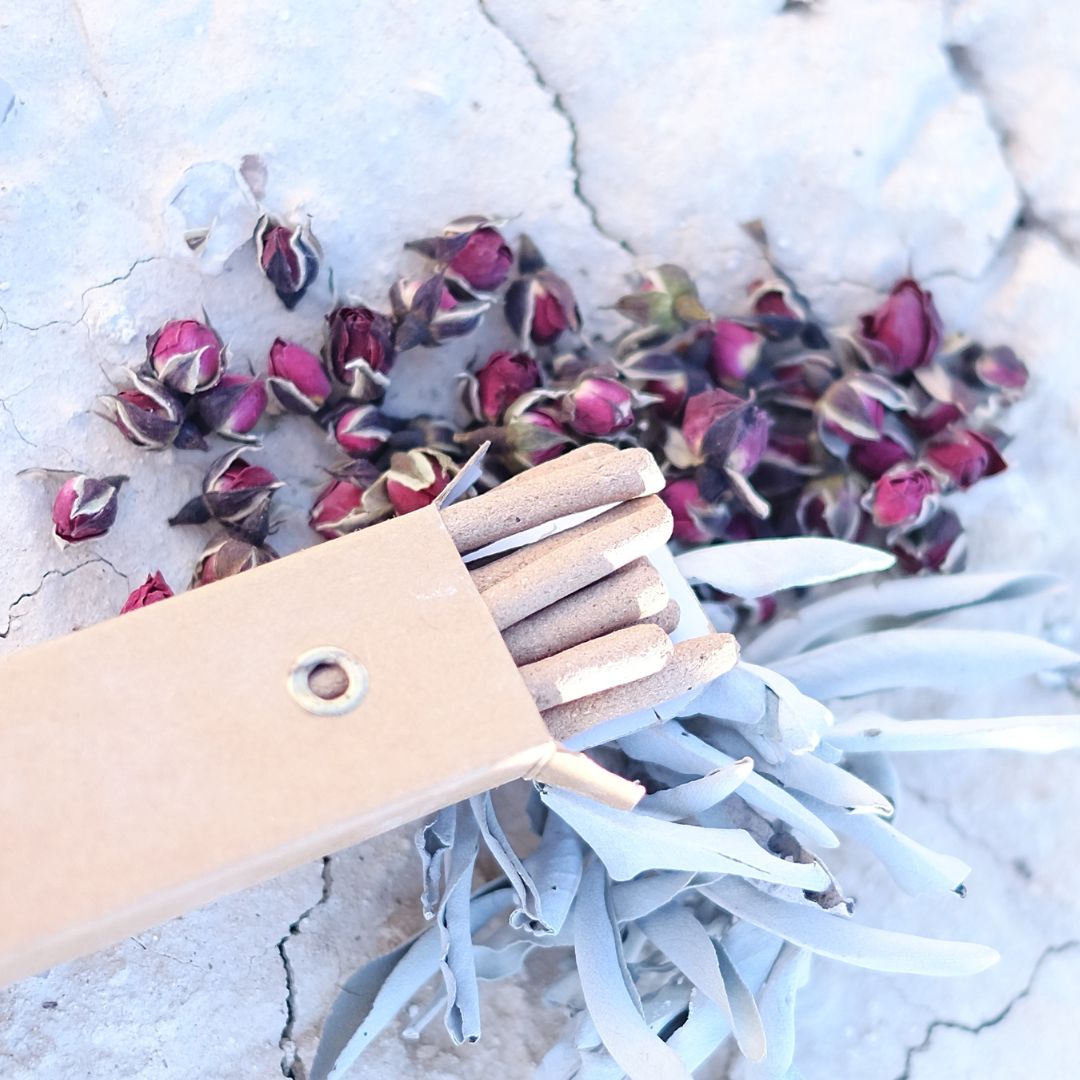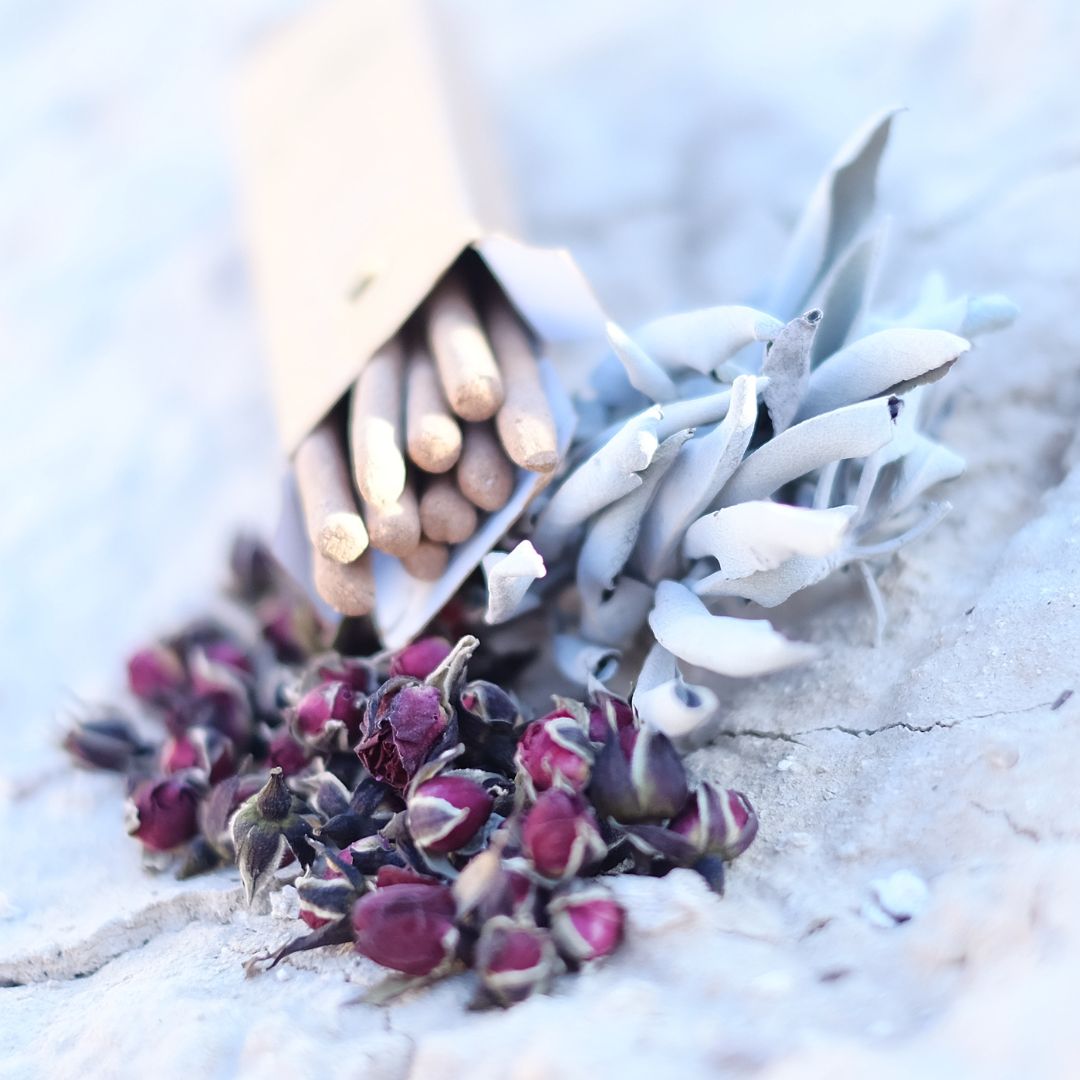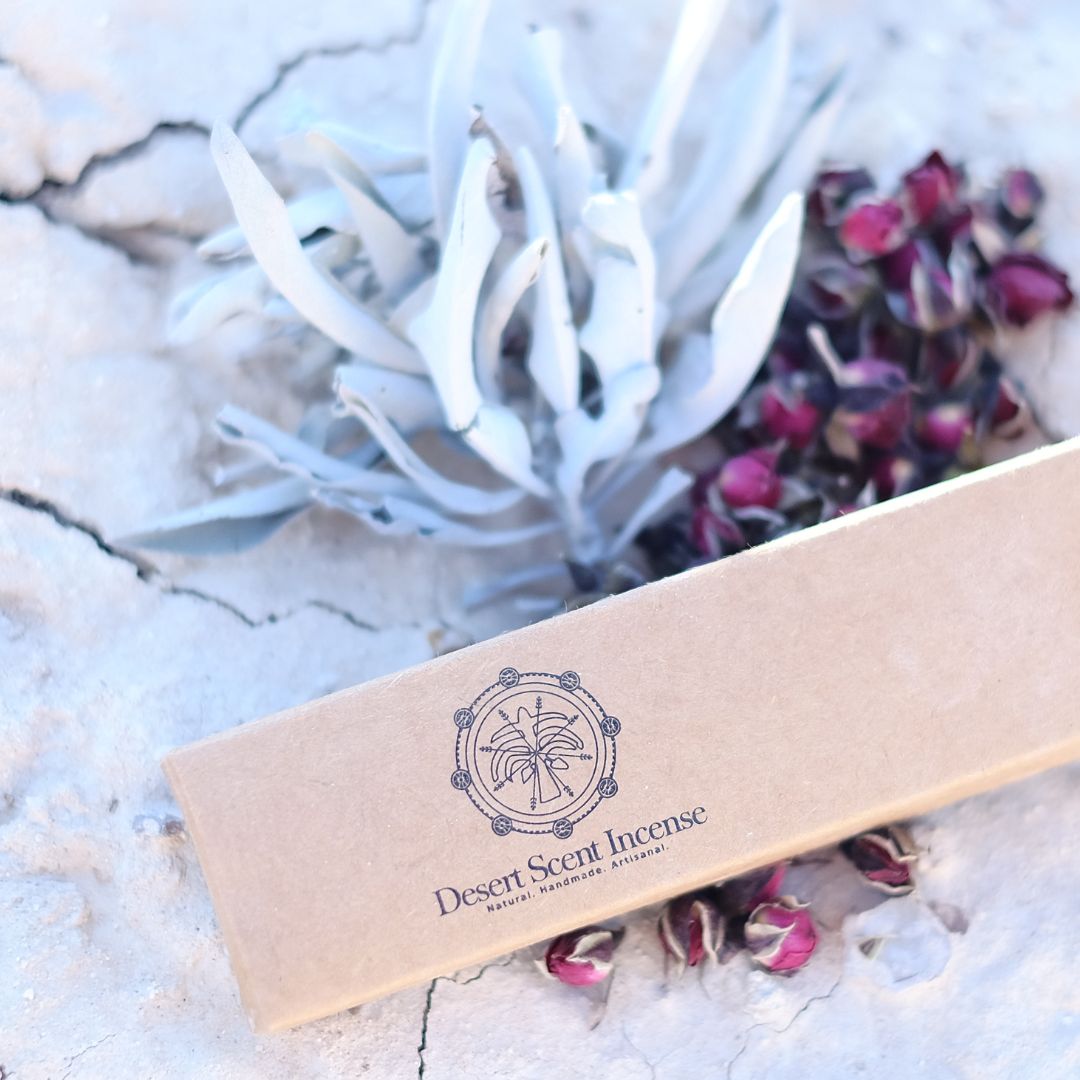 Roses and White Sage
Pick Up Available At Neot Hakikar 68
Usually ready in 24 hours
Neot Hakikar 68
Pick Up Available, usually ready in 24 hours
Neot Hakikar 68
D.N yam Hamelach
8690500 Neot Hakikar
Israel
0507207208
Roses and White Sage incense is a beautiful blend of two powerful Plants.
The sweet and delicate aroma of rose petals combines with the earthy and cleansing scent of white sage to create a unique and captivating fragrance.
When burned, the gentle smoke emits a unique scent that has a purifying effects, helping to cleanse the air.
White sage

is known for its ability to infuse cleansing and clarity of thoughts
sweet aroma of

roses

promotes a positive and uplifting feelings.
The combination of roses and white sage incense is believed to promote a sense of balance and harmony. The soothing properties of the roses help to calm the mind, while the cleansing properties of the white sage work to restore balance and clarity.