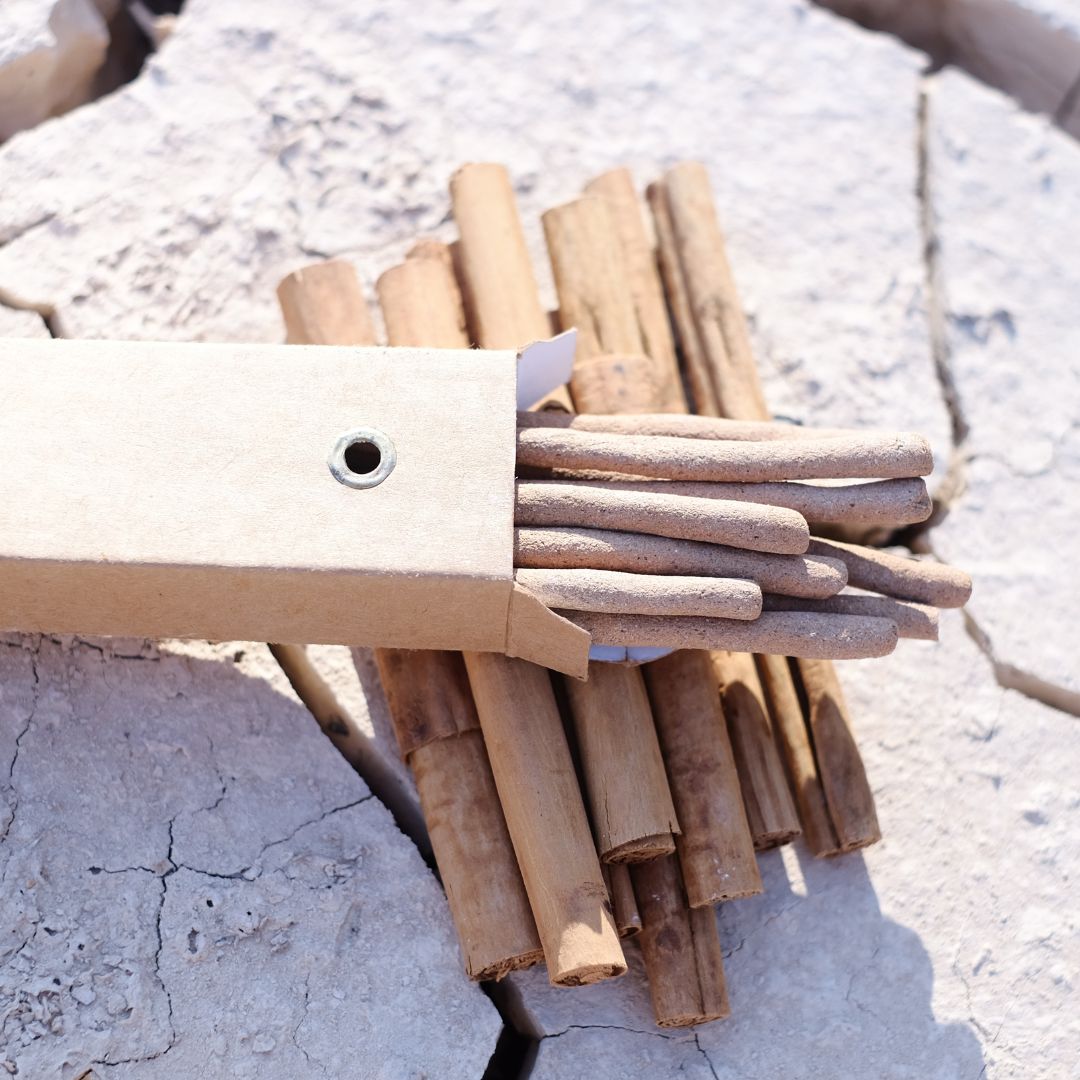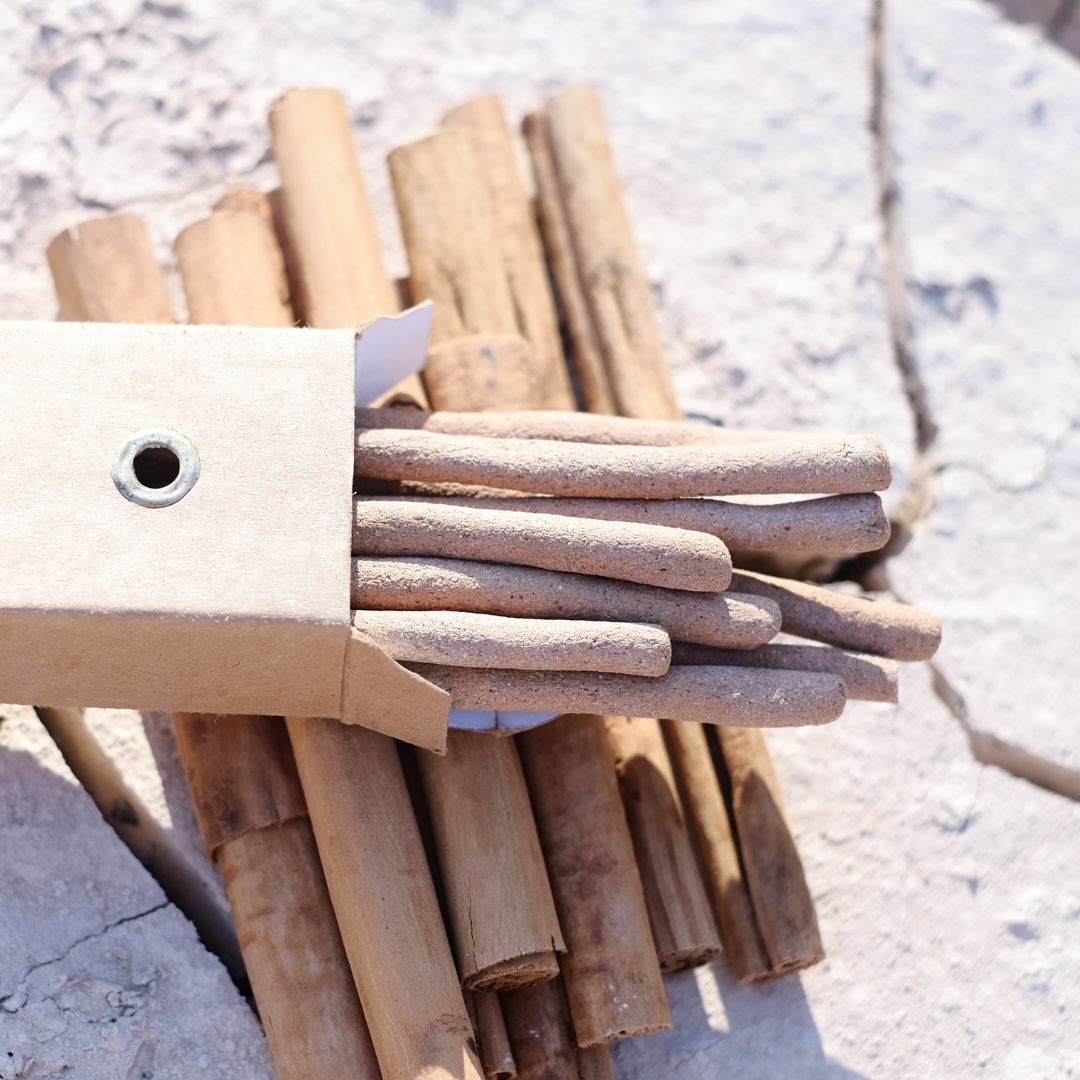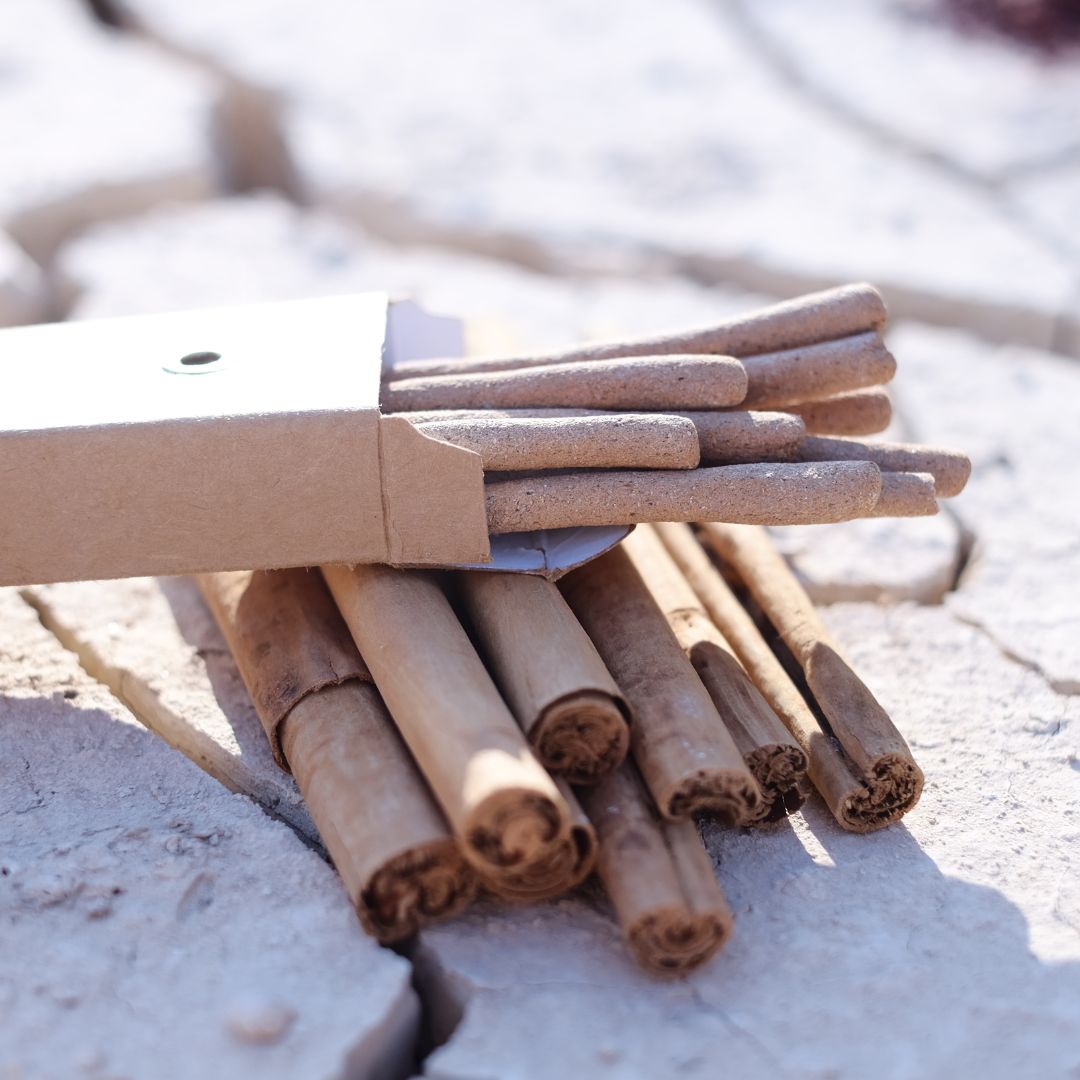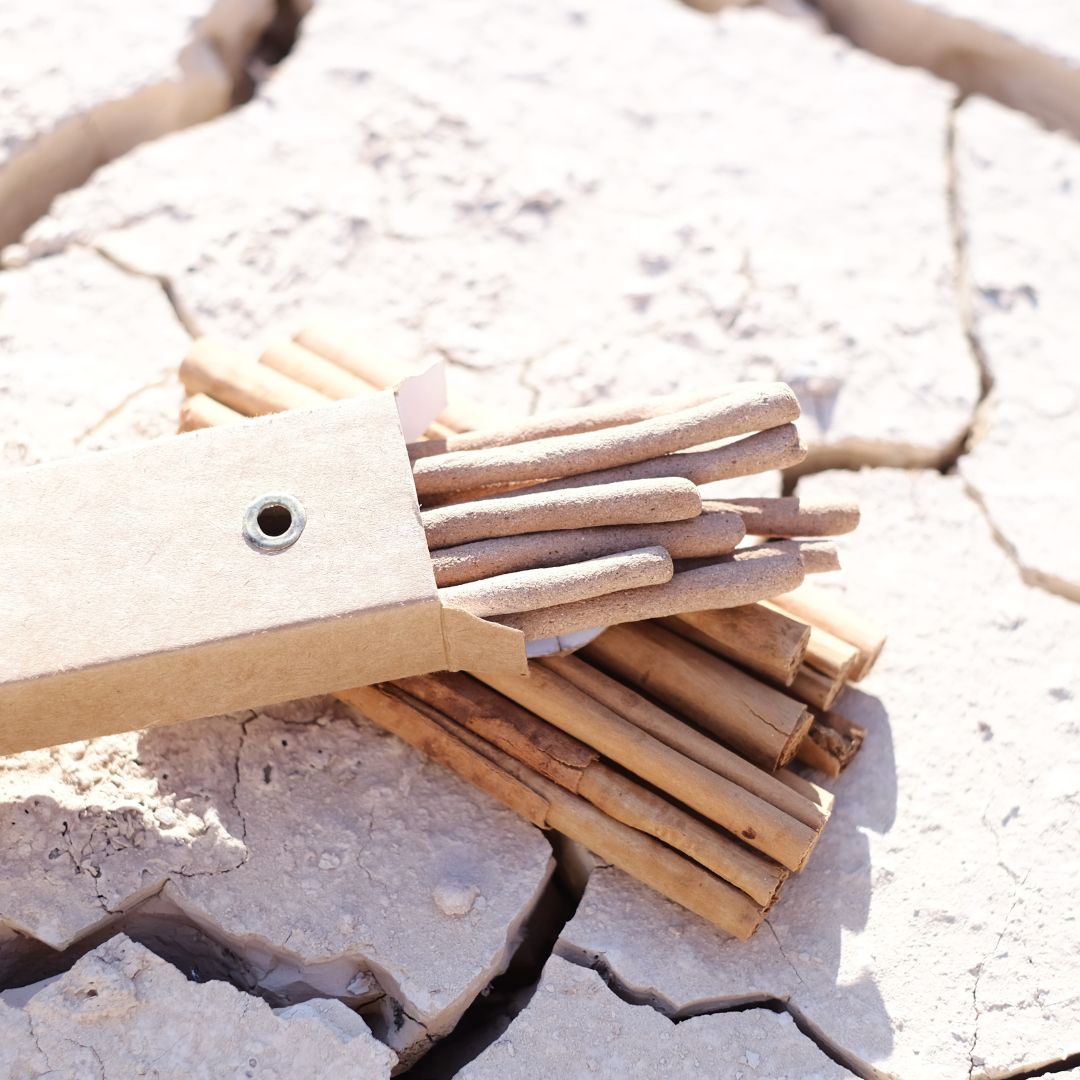 Cinnamon
Pick Up Available At Neot Hakikar 68
Usually ready in 24 hours
Neot Hakikar 68
Pick Up Available, usually ready in 24 hours
Neot Hakikar 68
D.N yam Hamelach
8690500 Neot Hakikar
Israel
0507207208
The cinnamon incense also contains sugar and combines the warm and spicy aroma of cinnamon with the sweet scent of sugar to create a homely scent that is both comforting and uplifting.
Cinnamon is extracted from the bark of the cinnamon tree and has a rich earthy aroma that is often associated with warmth and comfort. One of the ingredients of the biblical incense. It is also believed to have:
antibacterial and antifungal properties
useful for purifying the air
preventing the spread of bacteria.
Sugar, on the other hand, has a sweet, caramel and uplifting aroma that is often used to promote feelings of happiness and well-being.

Combined as incense, cinnamon and sugar create a scent that is:
relaxing and invigorating
promotes relaxation
reduces stress
creates a pleasant, homely and welcoming atmosphere.